Flashing Galaxy Nexus to ICS 4.04 on a Mac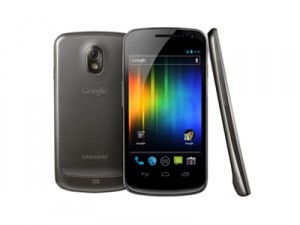 By: James Bergeron
Okay, so you just picked up a Galaxy Nexus and it's unlocked!  Woot!  Finally the world of pure Google is in your pocket.  You get home and connect to wi-fi and your new shiny phone pops up with a notification that there is an OS update.  How great is this? — you think to yourself.
So you click yes, give me the Google experience I so desire — phone reboots and now you have a nice image of an Android lying on its back with a red triangle above it.  Moments of panic arise, the phone will not respond — yank the battery, reinsert and cross fingers.  You'll be golden don't worry it will boot again.
If you bought your "unlocked" phone from Rogers, Bell, Telus etc — yes you do have an unlocked Google phone, but for some odd reason Samsung has loaded a different build which is not compatible with Google's own push updates.  It's confusing so here is a little light.
Your phone is running build yakjuux the true Google Nexus is running yakju (note: no ux).  Samsung will eventually come out with some updates for your phone — so if you can wait just wait.  But remember this means you will have to continually wait.  If you want to be cool you can run the real yakju build and it is EASY.
You will read a million websites and they will all make it seem scary and difficult.  But it is not, and one guy has made the explanation as clear as day.
Head over to my fellow Canadian's website digitaligloo and follow his very easy to understand instructions.  The process took me all of 5 minutes to accomplish — once complete I was pushed yet another 4.04 update and it worked perfectly fine.
NOTE:  If your 3G data stops working after this update, this is because the wrong data APN information was chosen by the phone after first boot.  This happened to me as I am on Roger's and the phone chose the Chatr network.  The fix is to navigate to settings -> more -> Mobile networks -> Access Point Names and chose your carrier.
No related posts.