2017 BMW 540i xDrive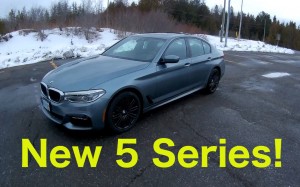 I drive a lot of cars and it takes quite a bit to impress me after close to 10 years of reviewing cars. But the BMW 540i has done it, from the technology to the craftsmanship to the ride quality and comfort, this car impressed me in every way.
To top it off, it is a rocket ship with a 0-60mph just over four seconds while offering a buttery smooth powerplant.
Watch my video for more details!
Don't forget to subscribe to my
YouTube channel
Follow on Google+