2017 Chevrolet Bolt EV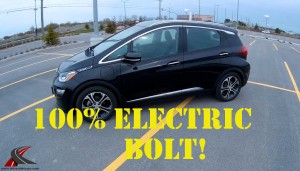 The first real competitor to the Tesla Model S — at least in terms of distance on an electric charge.  Introducing the Chevrolet Bolt EV with close to a 500km range and if you really really really try you may even go over!
This is a quick run down on the features as I try out the car for the first time, I was impressed, it's a pretty fun and cool vehicle!
Don't forget to subscribe to my
YouTube Channel
Follow on Google+