2017 Chevrolet Corvette Z06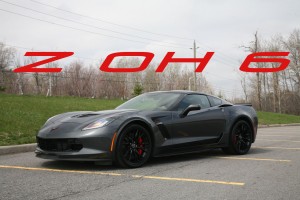 This is the most powerful production GM vehicle ever produced, powered by a 6.2-litre V8 engine that wasn't powerful enough so they bolted a supercharger to it and upped the ante to 650hp / 650 lb/ft of torque.
What a car!
Thanks to Jim Tubman Chevrolet for the test drive!  http://www.tubmanchev.com/
Watch the video for amazing sound !
Don't forget to subscribe to my
YouTube Channel
Follow on Google+