2017 Ford GT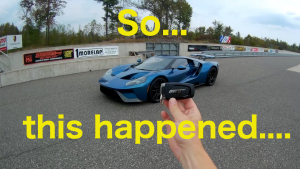 I take a look at the new 2017 Ford GT supercar at Calabogie Motorsports Park.  This car is truly a work of art and a weapon on the track, you have to see it to believe, don't forget to wipe your drool!
I also wrote an article which was published on and can be found at Autotrader.ca
Check out my YouTube video for all the details.
Don't forget to subscribe to my YouTube Channel
Follow on Google+