2017 Honda Civic HatchBack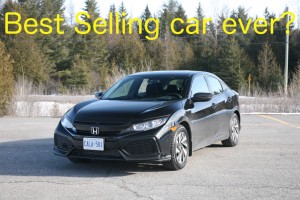 The Honda Civic has been the best selling car in Canada for 19 straight years — that is mighty impressive!  And during its run to the top it has been stuck with only a Sedan configuration in the lineup for quite some time now.  Last year Honda brought us the 3-door hatchback and this year the 5-door hatchback.
For only $21,000 starting price it seems like a steal of a deal, fun to drive and comfortable I was impressed.
Watch my video for more details!
Don't forget to subscribe to my
YouTube channel
Follow on Google+