2017 Mazda CX-5 Review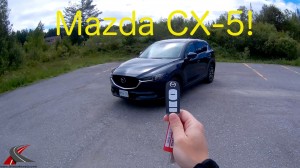 I take Mazda's new CX-5 for a test drive and full overview. This really is a vehicle that feels like it should be priced much higher than it is. It performs exceptionally in all categories and really impresses.
Check out my YouTube video for all the details.
Don't forget to subscribe to my YouTube Channel
Follow on Google+