2017 Nissan Pathfinder Midnight Edition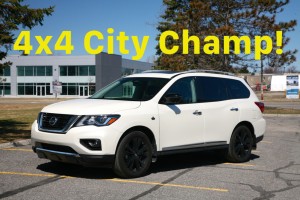 The 2017 Nisan Pathfinder wants to be everything you need it to be, minivan by day, city warrior in the evening and offroad attacker on the weekends. Although that third desire may be a little bit more than the Pathfinder can chew it does offer 4×4 mode and some decent ground clearance. But its real forte is city runabout, watch my video to find out why.
Watch my video for more details!
Don't forget to subscribe to my
YouTube channel
Follow on Google+