2017 Toyota 4Runner TRD Pro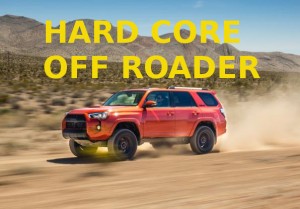 The 2017 4Runner surprised me.  Despite it's older engine and overall design it drove better than expected for an off-road oriented SUV.  The only major fault I could find was the brakes that zero feedback or feel, which could result in difficulty doing the one thing this is meant to do — rock crawl.
Watch my video for more details!
Don't forget to subscribe to my
YouTube channel
Follow on Google+