2017 Toyota Highlander Hybrid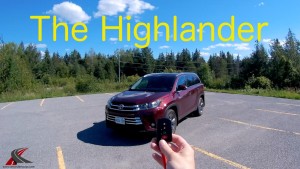 Seven seats, tons of space, a comfortable ride, history of quality and reliability and excellent fuel economy.  What more could you really want from a SUV and family hauler?  Oh right towing ability, the Highlander can do that too!
Check out my YouTube video for all the details.
Don't forget to subscribe to my YouTube Channel
Follow on Google+