2017 Volkswagen Beetle Pink Edition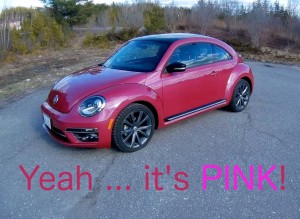 Yeah… It's PINK! Wow it is an interesting colour the Pink Edition Beetle … or Bug. It is also loaded with features such as a Pano moonroof, dual zone climate, blind spot detection and a wicked Fender audio system. Dare I say the Pink edition is the hottest?
Watch my video for more details!
Don't forget to subscribe to my
YouTube channel
Follow on Google+