2018 Volkswagen Tiguan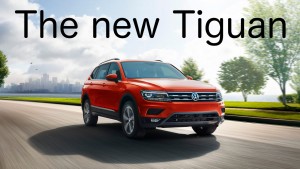 Much larger than the previous generation Tiguan and now even available with a third row seat, the new 2018 Tiguan tries to redefine itself as a larger "compact" SUV if that makes any sense. With styling very similar to its big brother Atlas there is lots to like here.
Check out my YouTube video for all the details.
Don't forget to subscribe to my YouTube Channel
Follow on Google+